Giving you more reasons to smile.
PMMA
Acrylate polymer (PMMA) blocks for the fabrication of long-term temporaries using CAD/CAM technology.
These restorations are either milled in the dental practice utilizing a chairside design/milling system or in the dental laboratory.
The restorations can be polished quickly and efficiently or they can be characterized with stains. Furthermore, incisal areas may be customized with light-curing layering materials to attain highly esthetic results.
Advantages
Long-term (12-month) wear period
Durable shade stability and lifelike fluorescence
High material homogeneity due to industrial manufacturing process
Temporaries can be easily reproduced.
Indications
Temporary anterior and posterior crowns
Temporary anterior and posterior bridges with up to 2 pontics
Temporary restorations on implants
Therapeutic restorations to correct TMJ problems and occlusal adjustments
Radica®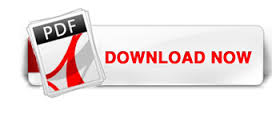 Radica® is a system for provisional and diagnostic restorations from Dentsply Prosthetics. Based on a visible light curing (VLC) composite platform, Radica has been developed to exceed the performance criteria of currently available restorations. It has been proven in clinical study. A simple lab process offers the dual benefits of using the system for a truly lifelike diagnostic system as well as a provisional restoration.