Kelley Dental Laboratory partners with Dentsply Sirona
We can now accept Cerec Connect scans!
inEos X5. One scanner.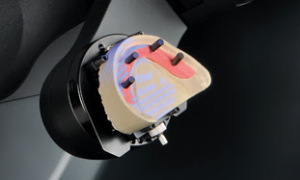 Precision
The quality of the digital impression has a decisive impact on the restoration outcome. CEREC Omnicam as well as CEREC Bluecam and APOLLO DI deliver precise images and an unprecedented degree of measurement precision.
Patient Retention
Impression-free treatment delivers greater comfort (e.g. no gag reflex) and shorter treatment times. This boosts the satisfaction of patients.
Direct Communication
The CEREC Connect software and the Sirona Connect portal simplify collaboration between the dental practice and the dental laboratory.
Future Compatibility
In dentistry as in other medical disciplines digital technology is synonymous with progress and state-of-the art treatment procedures.
Ease of Use
Prepare, capture, send – digital impression-taking is simple and easy to integrate into your practice workflow.